Access Control
The Access Control feature forms part of the Time Module which allows for control of turnstiles, doors, booms, vehicle traffic booms, booths, CCTV and RFID by using pre-determined shift rules, in real time.
This allows for easy and fine-grained control of employee movement to different areas of your company at different times of the day.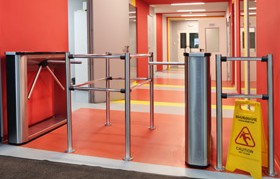 Perimeter Security
Employees transact at the perimeter security barrier, where the biometric terminal / card reader confirms their identity, time zone validity and anti-pass-back status
Vehicle Barrier
Vehicle access is limited to employees with access rights and can incorporate control for visitors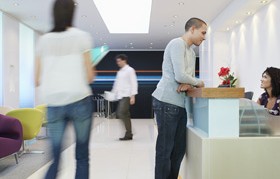 Visitor Management
Visitors are registered on the system & are either assigned a visitors card, or have their fingers scanned for a biometric template. Visitors may only transact at assigned readers, or can be hosted by an employee. "Access Rights" expire at the end of a visit.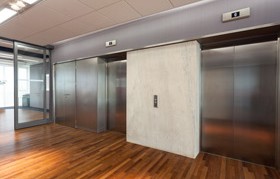 Elevator Control
Control lift access for apartments and offices by interfacing either RFID or biometric technology with the lift control panel.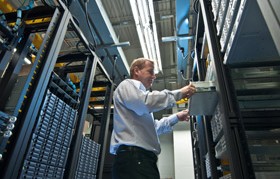 High Security Areas
Limit access to your server room with biometric readers and stand-alone electronic door locks. Monitor the activities of the personnel and the movement of equipment with integrated digital CCTV.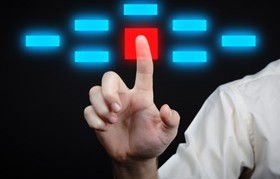 Integrated Applications
Manage the access control rights and time management of your office employees. By integrating biometric technology with your access controller, you are able to ensure that only authorised employees are able to enter restricted areas. Over and above the access control functionality, you are able to incorporate full blown time & attendance control for selected employees.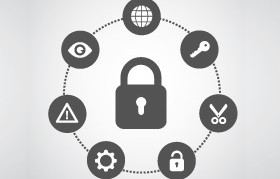 Parameter Driven Configuration
Each individual access / time recording point has a specific set of pre-defined business rules catering for that points security requirements. Time zones, anti-pass-back, rules and intrusion detection are individually defined. With built in TCP/IP communications configurations settings can be uploaded on the fly.